By Erik Rendelman, Summer 2016 Rishonim Unit Head
In the summer of 2003, at the age of 12, my sister Kelsey and I spent our first session at camp. At that time, while my family had always identified as being Jewish, we rarely practiced beyond Hanukkah. In fact, I knew more about Spongebob Squarepants than I did about my own religion. I was nervous to be in a strange new place, with strange new people I had never met before.
If you would have asked a young Erik Rendelman back in '03 if he thought that he would go on to be a counselor, specialist, Unit Head, and Program Director, I doubt he would agree. Jumping ahead to 2016, my 10th summer, I am now part of my third Admin team at Camp Stein. While I may not have attended camp every summer, there is a palpable magnetism to this sacred space that has always brought me back, in whatever way that I could. It is impossible to completely remove myself from this community, because it truly is in my blood. Every aspect of my Jewish identity begins, and is strengthened, by the experiences I have had at camp.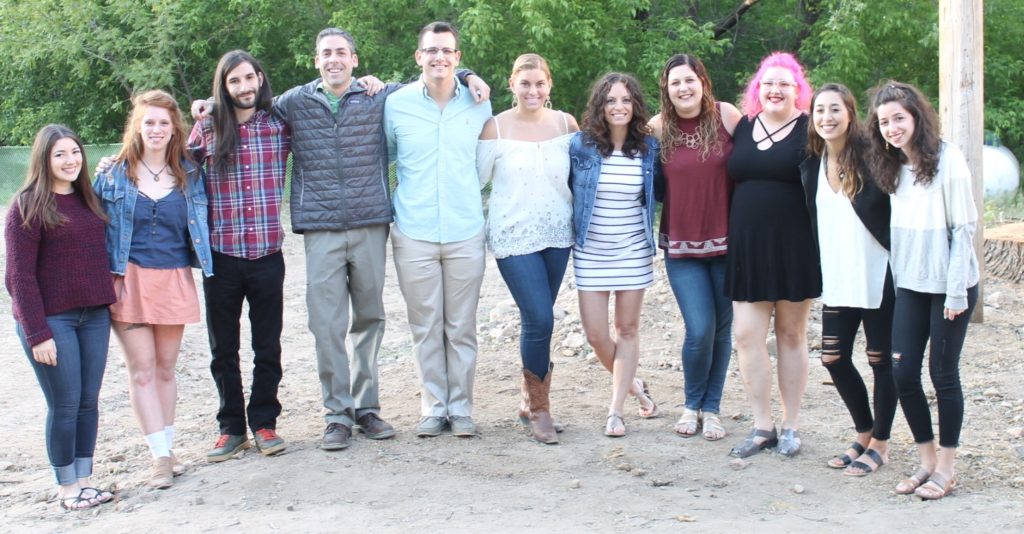 So what keeps me coming back year after year? It's certainly difficult to describe, and is not always easy to understand. After a few summers away, it is easy to see how the physical space has evolved. With the hard work of many dedicated parents and alumni, I have returned to a brighter, more vibrant camp space than I ever remembered as a camper. I can speak from experience; I served as Rishonim Unit Head during our camp's transition from Camp Pearlstein to Camp Stein in 2012.
Anyone involved in camp during that time will remember how nearly every member of our community expressed strong opinions on both sides of the process. After a long session of soul-searching, I understood how much of myself I had already invested in camp. For the first time in my life, I knew that I had heard a calling. I felt a great responsibility to assure that this camp, which has given me so much, was in good hands, and had a brighter future than the year before.
Today, I can say with complete confidence that Camp Stein is gearing up for one of the greatest summers we have ever had. In fact, as I write this post, our Admin team is passionately discussing the different ways we can support the members of our kehilah kedoshah, from our many 10-year veterans, to our brand-new campers and staff.
If Erik Rendelman, age 12, attended Camp Stein this summer, I know he would still have made the same phone call home, begging to stay for another session. I know he would still feel the same magnetism, regardless of the distance. I know he would come back year after year, with all the ruach and chutzpah this camp can instill.