With 1st Session in camp's rear view mirror, the start of 2nd session brought with it a new excitement and energy onto camp.  With more than 150 campers enrolled for 2nd session, these next few weeks are sure to be loud, crazy and filled with tons of enthusiasm!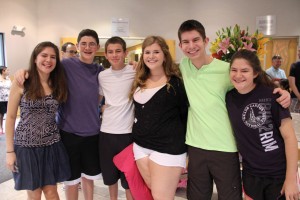 Drop of on Scottsdale went very smooth, as parents and loved ones said L'hitraot to their campers.  The arrival of the buses (ahead of schedule) in Prescott and the Opening Day introductions of cabin mates to counselors, and vice verse, got everything started off on the right foot.  Cabins had picnic lunches all over camp, starting the cabin community building process.  After lunch, there were a series of afternoon rotations that included signing up for elective periods, getting swim checked, learning about what to do at the Health Center, and taking the first of many cabin pictures!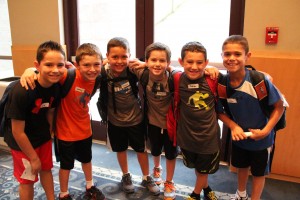 After a rowdy and raucous dinner in the Dining Hall (There was more cheering than there was eating!!) units had their first evening program of the session. All in all, we couldn't have asked for a better first day.
And if this much fun was had on the first day, we cannot wait for what's to come…….