By Dori Singer
Media Specialist
Opening day is almost here! For the past five days, the Camp Stein staff has been working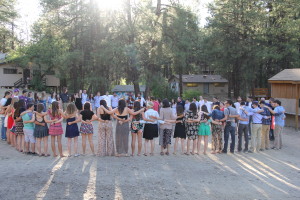 together to get ready for the start of the 2014/5774 summer!  We have a talented group of staff members, including: general counselors, specialists, admin, wranglers, infirmary staff, maintenance staff, and kitchen staff!  Our staff has traveled from near and far and are joining us from 8 countries: the United States, Israel, South Africa, Scotland, Australia, New Zealand, England, and Mexico.  Later in the week, we were joined by our Ozrim (CIT unit)  as well as we welcomed in Shabbat together for the first time this summer.
We have spent lots of time going over everyone's roles on camp for the summer and how we can be the best at our jobs through various training. We have been bonding as a staff as a whole, with our units, and with our co-counselors through various acts of community building.  Our Cornerstone and Goodman Initiative Fellows told us their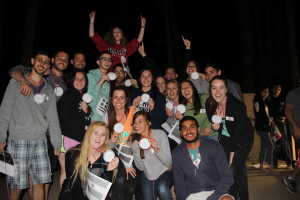 plans of incorporating more Jewish and Israeli themes into camp.  The specialists have set up their areas with new equipment ready to be used by the campers.
We have completed our training, the cabins are set up, the programs are written, and we could not be more ready and excited for our campers to arrive! It has been a wonderful Staff Orientation and we cannot wait for our first session of campers to come and for the summer to get into full swing tomorrow!