Welcome to what is certain to be another AMAZING summer at Camp Daisy and Harry Stein. My name is Brian Mitchell, and I am the new Camp Director.  I started at the beginning of February of 2013, and have enjoyed becoming a part of the wonderful Camp Stein and Congregation Beth Israel communities!
Periodically throughout the summer, I will post to this brand new blog, sending updates on how things are at camp, and other random thoughts.  As this is the first blog post of the summer, let me give you a brief update on all that has happened since I began back in February….
I hit the ground running on my first few weeks on the job, hiring great staff and recruiting as many campers as camp could fill.  I had the opportunity to meet so many current and former campers and staff in the short time after I began, and meeting them confirmed what I had known all along, that great people truly make this place what it is!
Once March rolled around, it was time to show off camp to current and prospective families, on a beautiful Easter Sunday.  More than 200 people were in attendance on a sunny afternoon, touring camp, meeting a lot of 2013 camp staff and starting to make friendships that will last a lifetime.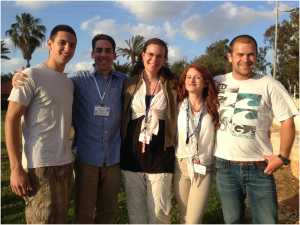 In April, I was lucky enough to travel to Israel, where I had the opportunity to train 4 great Israelis who will be working at camp this summer.  Like me, this will be their first summer at camp, and the excitement they showed in just the few days I spent with them was very promising for what is in store for the summer.
May was filled with last minute planning, late staff hiring and final touch-ups to prepare for the 2013 summer.  All in all, the last few months have been a bit of a whirlwind, but I am certain that all of the hard work will be completely worth it.
Check back to this blog regularly for many more updates, pictures, videos, the "Stein Times" camp's brand new daily newsletter, and so much more!
Sunday, June 16th, 2013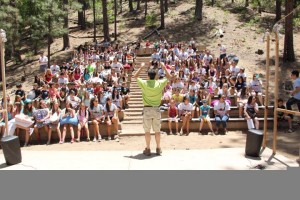 Well, we are 4 full days into 1st Session, in my first year as the Camp Director at Camp Stein, and I have only one word to say…"Wow!"  The rumors were true, and everyone was correct in telling me how truly amazing this camp, this place and this community is.  To already have experienced such a closeness and such a feeling of belonging after only 4 days into a session is remarkable.
Since the campers arrived on Opening Day, the energy, excitement and enthusiasm on this camp cannot be put into words.  The staff have been well-trained and are engaging their campers in ways that I have not seen in my many years of full time camping. Of course, the activities are a blast. I have had the opportunity to play Frisbee Golf, sing and dance at song session, and even worship in the chapel for Friday night Shabbat services under a beautiful star filled sky.
But what makes Camp Stein the special place that it is today is the relationships.  I see relationships forming that began or were renewed earlier this week that will last a lifetime.  That is that magic of Jewish summer camp, and I am simply happy to be a part of it!
If this is what I am feeling after only 4 days, I cannot wait for what the next 40+ will bring!