LTP/Giborim goes to San Diego!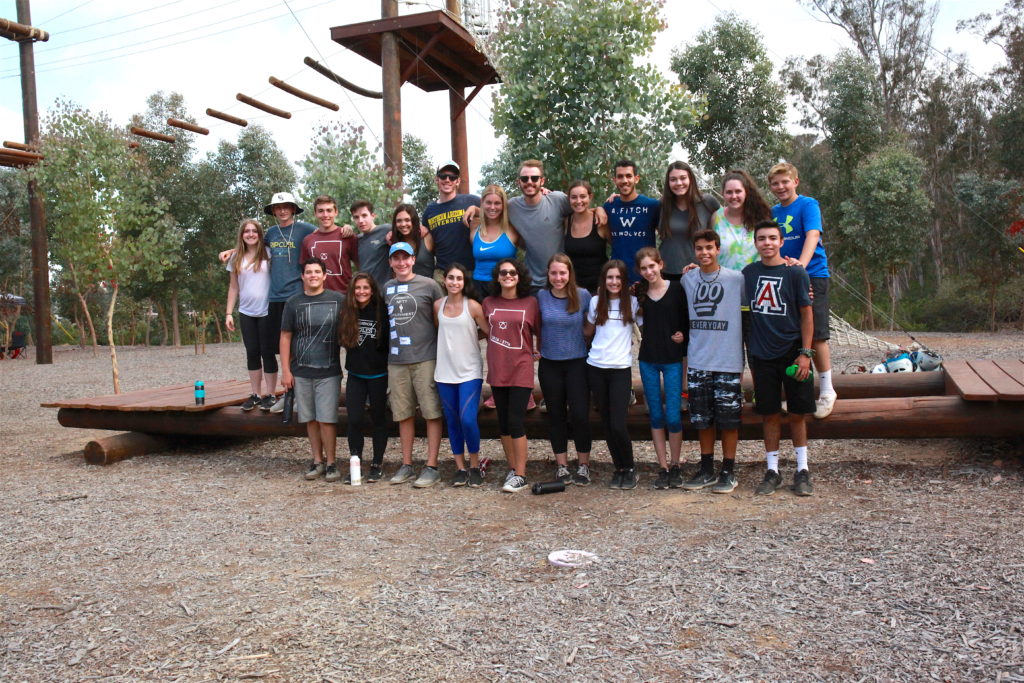 LTP/Giborim had a wonderful time on our four day, three night trip to San Diego, California! We camped at Sweetwater regional park in Bonita. It was a long drive, so we left camp very early Sunday morning and got there around 1 pm. Our first stop was to UC San Diego where we partook in a ropes challenge course. Admittedly it was a little bit scary for a few of us, but we all worked together as a team and everyone completed the whole thing. The course really pushed some of us out of our comfort zones, but their ability to overcome their fears was truly inspirational! It was amazing to see the support the campers gave each other and their staff members during moments of weakness. Getting to zipline down at the end, wasn't so bad either!
The next day we volunteered at Jewish Family Services, filling bags with food and diapers for families who otherwise would go without. In the end we helped fill enough bags for 300 individuals. We again worked as a team to accomplish this goal, and I couldn't be more proud of all of my campers! After volunteering we headed to La Jolla for lunch and then went on a Kayak and snorkeling tour through the caves of La Jolla. As we Kayaked to the caves our tour guides told us some very interesting facts about the area. We got to see where Dr. Suess used to live, and learn that many aspects of the area are contributing factors in his books!
On day three we woke up, made yummy breakfast burritos and then headed out for a hike on Cowles Mountain. After our hike the campers got a little bit of a break to shop around for souvenirs and then we all headed to Pacific Beach to soak up the sun and catch some waves! We ended that night with delicious foil packs for dinner and a late night program about the heroes in our lives and how we can aspire to be like them.
It was sad to leave California, but all good things must come to an end. On our way back to camp we stopped at Peter Piper Pizza for some food and arcade games. It is tradition that after we get back to camp everyone jumps in the pool together – this year was no exception.  I won't mention the color the pool water turned J.
Even though we came back dirty and smelly after not showering for the whole trip, everyone still had smiles on their faces and great memories in their hearts! It is hard to believe we will only have a week and a half left of camp. These is still alot to get done before we say L'hitraot!